Spicy heat and a touch of sweet go together like beer and pretzels—and this recipe is a great example of that. Food is always much more interesting when flavours pop, and savoury trout is terrific anytime, especially on a cold winter's evening. Serves 2 to 4
SALAD
4 peach halves (canned or fresh), thinly sliced
1 cup fresh fennel, thinly sliced
1 roasted red pepper, thinly sliced
¼ red onion, thinly sliced
1 tbsp chopped parsley
2 tsp peeled and grated fresh ginger
3 tbsp olive oil
1 tbsp fresh lemon juice
Kosher salt and pepper, to taste
MAIN
Advertisement
1 whole trout, filleted with skin on
1 lemon, thinly sliced
¼ cup sliced salted butter
3 tbsp Cajun seasoning
Preheat oven to 425°F. Prepare salad ingredients and set aside.
Place trout skin side up on parchment paper on a baking sheet, then make shallow, one-inch-long cuts in the skin to prevent the fillets from curling. Lay lemon slices on top, then the butter slices and a sprinkle of Cajun seasoning.
Place trout in oven and bake for approximately 12 minutes. In the meantime, place all salad ingredients in a mixing bowl and toss well. Once the trout is cooked, place the salad on top and serve immediately.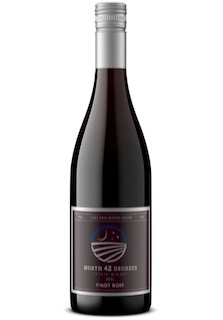 FOR THE GLASS
Colchester, Ontario's North 42 Degrees Estate Winery offers an enticing pinot noir that pairs nicely with trout, as well as peach and ginger. Expect soft tannins, along with a delightfully fruity taste of cherry and raspberry. You'll want to serve this red slightly chilled.